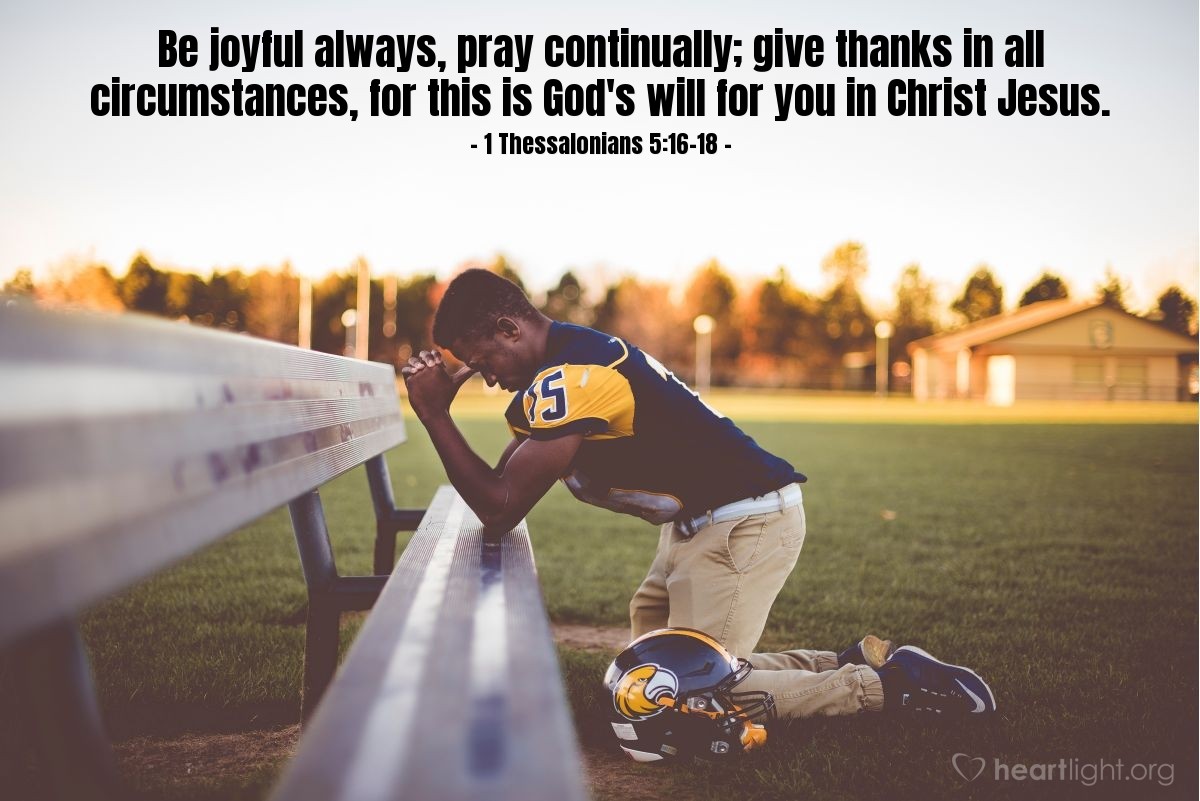 1 Thessalonians 5:16-18
Be joyful always, pray continually; give thanks in all circumstances, for this is God's will for you in Christ Jesus.
Prayer…
Heavenly Father and Almighty God, I am thrilled at the very thought of being your child. Abba Father, please hear my prayer of concern for several people who are on my heart today… Loving God, thank you so much for the blessings you pour into my life each day. In Jesus' holy name I pray. Amen.
(Visited 285 times, 1 visits today)
You might be interested in